When:
March 21, 2019 @ 11:00 am – 12:00 pm
2019-03-21T11:00:00-08:00
2019-03-21T12:00:00-08:00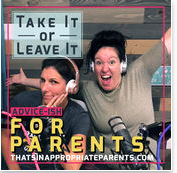 Podcasting is still the up and coming media platform for influencers to share their stories, build their fan bases, and  (of course) create revenue streams.
Dave Masony, the sales strategist and all round "master of organization"  of the  Take It Or Leave It, Podcast with Meredith Masony and Tiffany Jenkins will be joining us to share his tips for monetizing a podcast, creating return for their brand partners and provide you with yet another way to create a stable online income!
Please note this workshop is part of our Brand Development Community- to sign up, please click here.